[Heritage] The château de Miglos
The château de Miglos also castle château d'Arquizat is located on the top of a limestone outcrop at 779 meters in the Ariège Pyrenees. Located on the town of Miglos, just above the town of Capoulet, he commanded both the valleys and Miglos Vicdessos.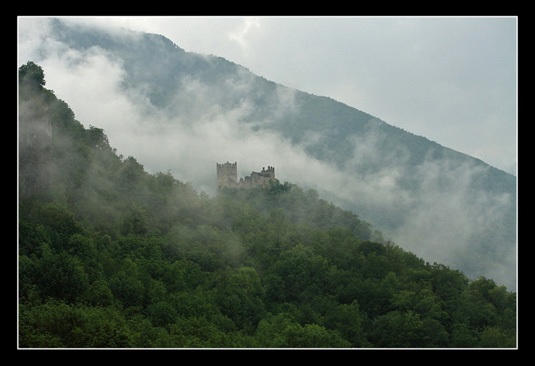 The remains indicate a current bill of the fourteenth century, but a fortress on the site already existed in the twelfth century. In the middle of the thirteenth century, the local lord, Arnaud de Miglos, was reported as a supporter of the Cathar cause, by sending weapons to the besieged defenders of Montsegur. In the late Middle Ages, the land of Miglos, erected into a barony, gave admission to the States of Foix. In 1789, the castle of Miglos (already in ruins) will be burned. It has been classified a historical monument in 1987.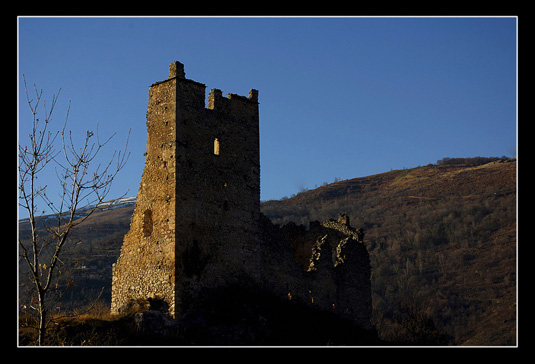 Enlarge map
To learn more: Wikipedia